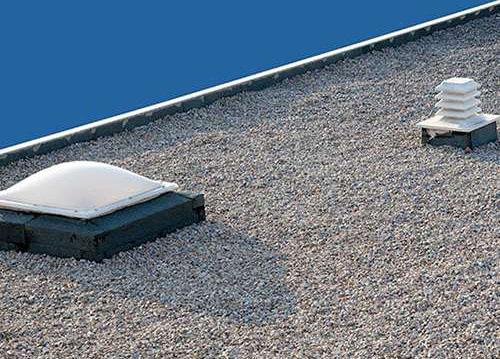 Vast numbers of commercial buildings use flat roofs as opposed to sloping ones. In most cases, the building is already there, and there is no other option than to follow on as is.
If you are undergoing a new construction, you have an option, and you do need to see if a flat roof is indeed your best option. To get your head around this, you will need to know, "how many commercial flat roof types are in Sacramento?"
It doesn't matter if you are having a new flat roof, or replacing an old flat roof. Your Sacramento roofing contractor has many options open to him for the materials and roofing types he chooses.
What are the advantages of Sacramento roofing that is flat?
Flat roofs have many advantages, which make them the best solution for specialist constructions. Larger buildings or the ones that have people walking on them are two examples. Flat roofs are lighter, less expensive to install and allow for easy access.
One thing you should know is that a flat roof is not level. They slope to one side so that rain can run off and drain away. However, with a gentler slope than a pitched roof most flat roofs will require support. The reason for this is to ensure they stay watertight and sealed to avoid leakage and damage to the building below.
Flat roofs typically require a thorough annual inspection from a reputable Sacramento commercial roofing contractor in order to troubleshoot and reseal surfaces damaged by UV rays or moisture.
Material Choice for Sacramento Flat Roofs
When you speak to your roofer, they will explain the types you can choose. To have the jump on them and understand what they are talking about, here are four common ones you find in use.
Rubber – EPDM roofs are light and hardy. The unfortunate downside to these is they are prone to puncturing. Once this happens, it can be hard to locate. In addition, if the sun is strong, the dark color soaks this up and the building can be hotter than usual.
TPO – Made from a blend of rubbers, these differ because it is a white material. It reflects the sun, and can help keep buildings cool. They are flexible without losing their durability.
BUR – A built up roof is hot tar and gravel. Under this, there can be multi-layers of ply to add waterproofing. These are one of the most affordable options, yet they smell and can be hard work if they need removing.
PVC membranes – a roofing contractor can customize these when installing on a roof. Scrims are made from a thick polyester material. Once bonded, there is a heavy-duty waterproof seal. Contractors can even install these on top of an old flat roof within reason.
Flat Roof Installation by Commercial Roofing Sacramento Contractors
A flat roof appears to be very simple in design. However, there are intricacies that come with these, so they perform as intended.
Pooling after installation is a sign the roof hasn't been installed correctly. To save you heartache in finding your new roof is defective, contact Elite Roofing of Sacramento. Being a number one flat roof installer, they make certain you have a flat roof you can be proud of.