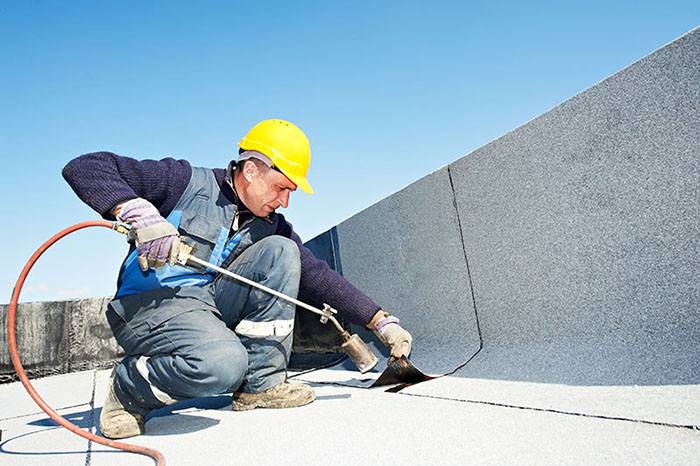 You often see commercial roofers carrying out roof maintenance around Sacramento regularly. You may think this means there are significant issues with the roof, yet it can be a case of nothing more than a flat roof having a blister or two.
Although seasonal changes are not overly dramatic, blisters can have an effect when the weather gets a bit wetter.
With the majority of commercials roofs being flat, problems come when there is lots of rain, and standing water begins to seep under the membrane where these blisters are located.
If you wish to know, "can roofing Sacramento deal with roof blisters?"
Read on, and you can find out more about what you need to know.
Why Will a Sacramento Flat Roof Get Blisters?
A commercial roofing contractor will portray a roof bubble as a raised section whereby there is an absence of stickiness to the roof structure from the membrane. Similar sections can fill with air or water to form these blisters.
If a blister is left untreated, they can expand in the right conditions, and if they are in specific locations, they will allow wetness to get in so that an issue shall be worse before additional extensive repairs are essential.
You may find the following reasons for flat roof blisters in Sacramento:
Incorrect roof installation
A lack of attic insulation
Too much moisture
How Can Roof Repair Prevent Flat Roof Blisters?
Your local Sacramento commercial roofing contractor may, in some cases, delay work on a roof. It may seem for no apparent reason, yet unless all the roofing materials are in the right condition, they won't want to use them.
If this occurs, your local roofing contractor ought to be listened to; they know about the weather. If materials are not in the ideal working state, it can be the quickest way to get a blister, which isn't the roofer's mistake.
A good roofer will be sure to care for materials on-site such as:
Seal and protect all substrate materials
Use tarps to store roof materials under from the rain and sun
Make sure everything is dry before use
Make sure there are no sudden temperature swings before using materials
Best Roofing Sacramento Offers
It doesn't matter what kind of flat roof you have; there will be areas where things need sticking to other things. In these areas, there are certain conditions to be met to stop sections pulling away from each other.
Ensure there are no possible contaminants (oils) or dust in adhesion areas
Be sure roofing substrates are secured to insulation boards
Check for ideal roof ventilation
Roofing Sacramento Professionals Can Tackle Any Roof
When you choose Sacramento's best roofing companies, you will be making sure your roof is in the best condition. This is easy to do, and with warm weather, you can make do with regular roofing maintenance. However, there will come a time when your local roofer advises to have any blistering areas tended to.
So, to be sure your roof is in the best condition, contact Elite Roofing of Sacramento, and the pros will explain all you need to know.