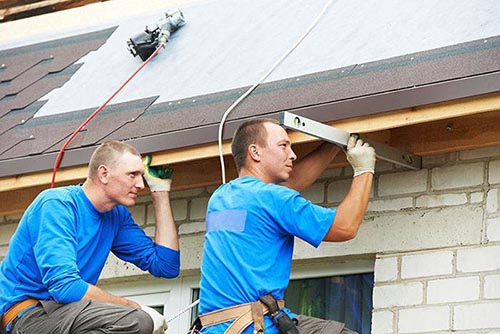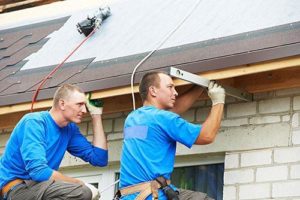 Roof repair contractors very often are called after any considerable storms. While it doesn't mean there are any pending spring storms, but you never know what the weather is going to do. It is smarter to have a prudent view than stick around for a heftier repair bill from a local Sacramento roofing contractor.
The beautiful thing with preventative investigations by one of Sacramento's finest roofing firms is any sections, which might call for attention, are detected sooner instead of later.
If you think, "do I need Sacramento roofing pros to check my home?" On the other hand, have worries extreme weather may head in your direction.
Read on and discover the three sections on your home, which may call for treatment.
Unless you have the experience, climbing a ladder is not very entertaining when right at the top, and in the throes of checking your roof.
Different roof types do make it harder to access and to spot issues. However, you do need to understand what problems you may face. Sacramento residential roofers can safely scale ladders and inspect any residential roof. They know where to look for shingle slippage, curving or cracking.
They likewise know any roofing material, so identifying the symptoms is easy for them. Never risk climbing ladders, and allow the local expert roofing contractor to risk their life.
Inspect Guttering for Weight and Leaks
Homeowners often task themselves with this dirty job. When gutters are full of leaves and sludge, Homeowners regularly clean them, yet never check for leaks. These can find their way into your home. Through the winter as the rain builds, water can soak into the ends of your rafters or other areas where water pools thanks to leaves and debris.
Experienced roof repair contractors instantly see traces of water damage, or in severe instances, the burden of the gutter is pulling it away from the fittings that keep it level.
Sidings Can Be Huge Water Catchment Areas
Many homeowners underestimate the effect sidings have on their homes. Just one piece needs to pull away, and it can either be pulled from its fastenings in strong winds, or rain can run down the inside to create more unseen damage.
Sidings can be seen as the second strongest defense a home includes against bad weather. Roof repair contractors Sacramento can check these areas as they go about their roof inspections.
Sacramento Roof Installers Check Now Before problems Get Worse
Severe weather can hit at any time, so it is advisable to get these areas checked before anything worse happens to your home. Roof repair contractors take no time at all to check these areas, and it will make any homeowner more comfortable knowing their home can face anything nature has to throw at it.
You ought to make sure your home is safe by contacting Elite Roofing of Sacramento. They carry out these inspections all the time. When you deal with vital parts of your home, it is better to be cautious.