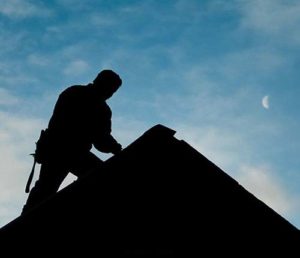 Roof installers will need to respond to several questions before they make their way onto your roof. This can cover all manner of things to do with the work you have them doing.
However, if it is the first time you ever have roofing work carried out by a local roofer, you may be unsure what to do. You can ask yourself, "What should I ask a Sacramento roofing company?"
Read on to see how these roofing contractor questions are fundamental to obtaining the best roof repair, or roof installation.
How Long Does it Take a Sacramento roofer to Work on My Home?
Number one on the list of questions to ask roofing contractors is how long the job will take. No homeowner wants his or her house to be roofless. The typical family home may take a few days for a reputable roofer, but for larger homes, it may take more than twice as long.
There is one thing you can be sure of; your home will be watertight overnight before workers depart for the following day.
Can I Ask My Sacramento Roofer About Material Costs
Many homeowners may not have a sufficient budget to replace their roof. If this occurs, they may often ask for an alternative and inquire about the use of alternative materials in their home.
In some cases, this may be possible although, there are many homes, which may not look very good, an unsuitable roofing material being used.
Should I Stay at Home While Workers are There
This may be one of the most upsetting questions for any homeowner. It can be unnerving, allowing strangers into their homes. With a well-regarded Sacramento residential roofing installer, there is seldom, any demand to stay at home while the roofers do their work.
With an assigned supervisor, you can be reassured the finest roof repair contractors are only concerned with finishing another roofing project.
What Makes One Sacramento Roofing Company Stand Out?
The customer service and work ethics can make a local roofing company shine above the rest. Customers ask this question to measure the credibility of the approaching roofing company.
A well-known roofing installer will have nothing to hide and will provide any details the customer asks for. If you are looking for a replacement roof and have any questions about the roof, do not hesitate to contact the number one roofing company in Sacramento.
Elite Roofing of Sacramento is more than happy to answer any questions a customer may have.